Home - Products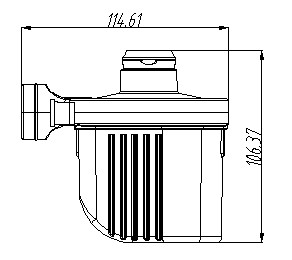 Product weight:0.28kg
Product size:11.5*10.6*8.8cm

Color:black, gray and other
Color box size:12*10*10.5cm
Packaging specification:1pc/color box,24pcs/ctn
N.W.:6.72kg
G.W.:8.52 kg
Carton size:44*39*23cm
Delivery detail:15~20 days
Description and use
1. Auto cigarettle lighter for car use,quickly inflator/deflator;Include 3 different nozzles to accommodate most valves.
2. Join adapter to inflation port through the connector,then hold pump against valve of inflatable item and switch on for inflation;
3. Join adapter to deflation port through deflation vent,then insert it in the valve and switch on for deflation.
4. Quickly inflates and deflates all large volume inflatables 5.Light weight and portable for easy operation.
Applicable scope
It is suitable to inflate/deflate some inflatables,such as air mattress, air beds, air boat, sofa, swim ring, baby seat, air pool, inflated tent,etc;Suitable for inflation on vacuum storage bags.
Outstanding features
Strong power, high pressure, large flow , easy operation, quickly inflator/deflator, durable, high cost effective.